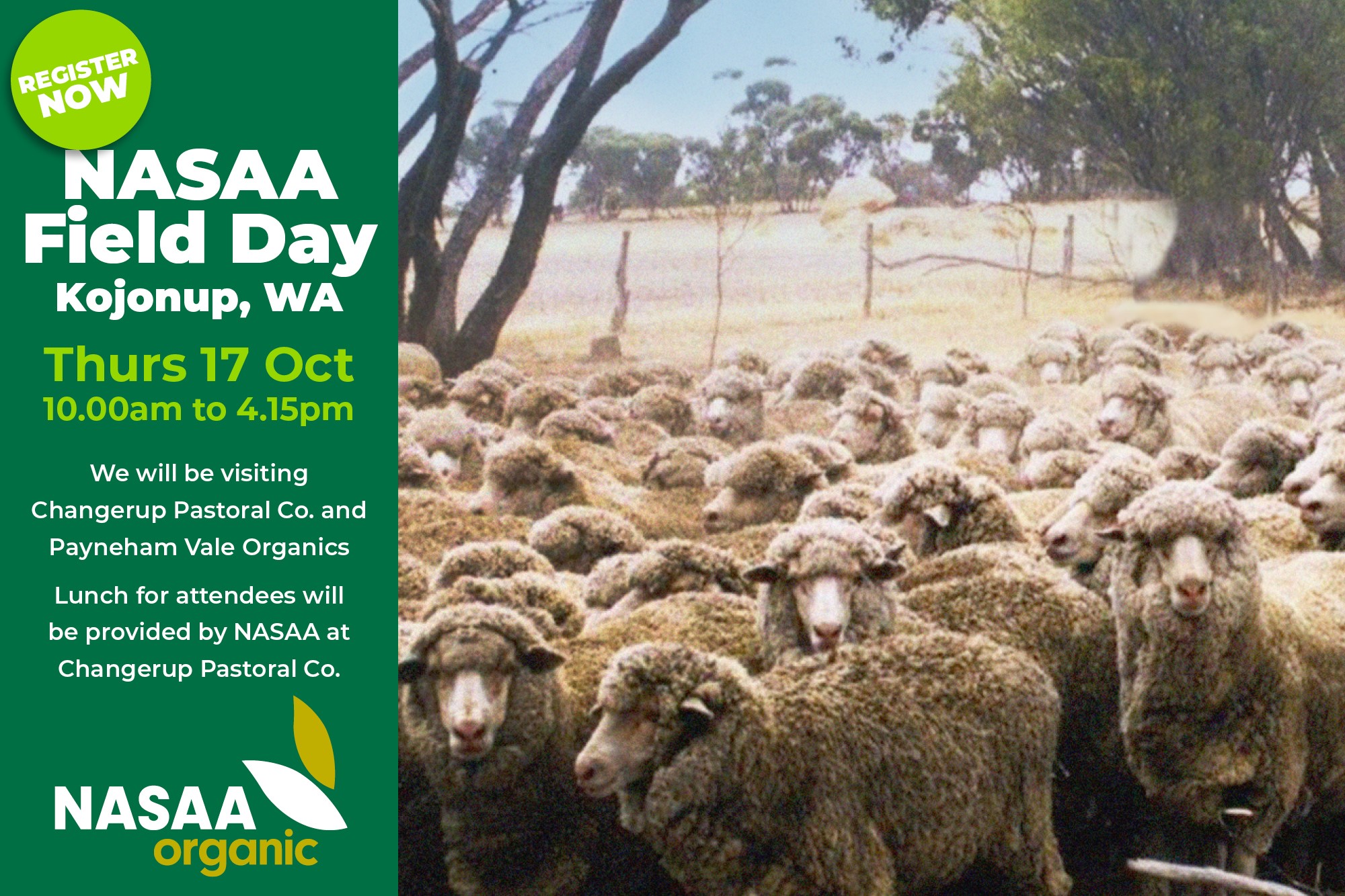 NASAA Field Day 2019 Kojonup, WA
Thursday 17 October from 10.00am to 4.15pm
Whether you're a farmer, backyard gardener, student, or just a curious foodie...Into Organics Field Days are a great way to see first firsthand how farmers sustainably manage and overcome issues on their successful certified organic farms.
So come along and join us in the WA wheatbelt township of Kojonup, be inspired by other passionate, organically minded folk and gain insights into helping you grow!
The following operators have welcomed our visit to showcase their organic methods for growing:
Changerup Pastoral Co.
Certified for:
Oats, Olives (Table), Lupins, Hay, Silage
Sheep
Yarn, Sheep Meat
Payneham Vale Organics
Certified for:
Barley, Mixed cereals, Oats, Wheat, Mixed vegetables, Mixed citrus, Olives (for dual purpose), Hay, Silage
Beef Cattle, Chickens, Sheep
Download the Itinerary
Purchase your ticket through Eventbrite by Clicking Here
Visit our Facebook page HERE…like and share our event with your Facebook fans!!
Please note:
Personal transport will be required to travel between sites.
Into Organics Field day attendees have the option of bringing their own lunch or purchasing from the Kojonup Country Kitchen (see itinerary for more information).