Responsibilities of the NCO Board
The NCO Board provides governance and oversight through:
entrepreneurial, visionary and ethical leadership
setting organisational strategic goals, values and key result areas
legal and financial accountability
ensuring appropriate financial and human resources are available to meet strategic goals
supporting effective stakeholder engagement
reviewing management performance.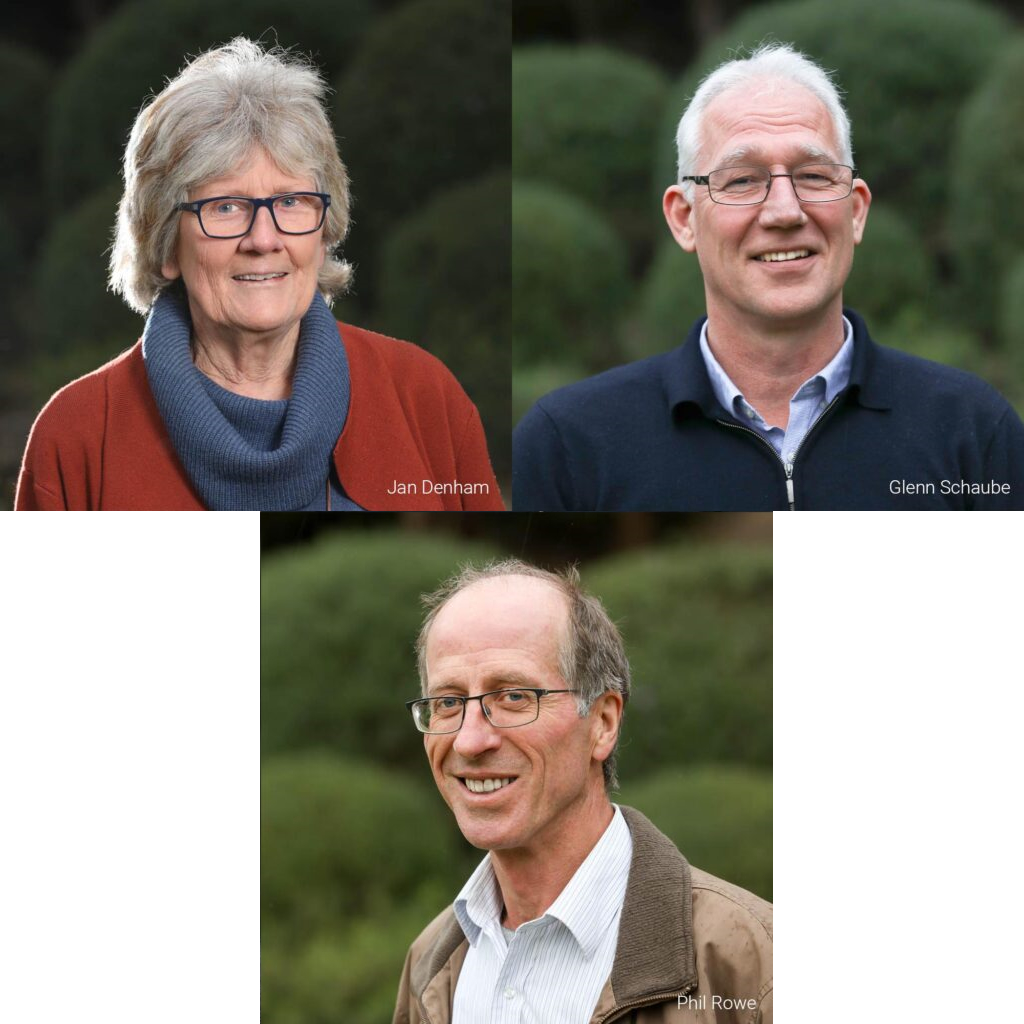 Board Directors
Jan Denham, Chair
Jan has had a long involvement with NASAA and NCO having served on the NASAA Board from 1995 to 2005, 3 years as Treasurer then 7 years as Chair. In that time Jan instigated the change of NASAA from state representation to a member organisation to enable members to have direct input into the direction of the organisation.
She returned to the NCO Board in 2010 and has served as Chair since that time.
Jan brings a wide range of experience to the Board on issues relating to agriculture in general, being actively involved in a range of agricultural industry organisations. She has a commitment to strong corporate governance and believes that this is the keystone of any credible organisation. Jan also brings financial management expertise to the Board.
Jan and her partner operate Karra Organic Farm which has been certified by NCO for 26 years.
Glenn Schaube
Glenn is the founder and director of GRS Communications, a boutique public relations and marketing communications agency operating from Melbourne since 2002.
With 30 years experience in his area of expertise, Glenn has worked with commercial and not-for-profit organisations at the local community, state, federal and international levels. This is enhanced by his involvement in agribusiness, resource management and environment sectors which includes Pivot, Australian Wheat Board, GMW and GWMW.
Glenn holds a BA Management Communications, Deakin University, with majors in economics, public relations and communications and a minor in politics. He also completed a Certificate of Horticulture, Burnley Horticultural College and worked in horticulture for several years.
Glenn served on the Executive Committee for Organic Retailers and Growers Association Australia prior to the merge into NASAA.
Glenn has served on the NASAA and NCO boards since 2013 and was appointed Chair of NASAA in February 2018.
Phil Rowe
Phil has developed a small but diverse mixed horticulture family business in West Gippsland, Victoria since 1980 which is based on permaculture principles, specialising in fresh Rubus berries and on-farm processing, and with Organic Certification since 1988. Phil also has longstanding active participation in the development of organic agriculture certification Standards, serving as NASAA's Certification Review Committee Chair for 14 years, and on the Board of NASAA and NCO.
Phil is President of the peak industry body, Raspberries and Blackberries Australia Inc., having been a founding committee member since its establishment in 1983. He has been engaged with variety development, international variety licensing and commercialisation and industry biosecurity planning.
Prior to farming, Phil undertook soil microbiological survey research for several years after the completion of a Bachelor of Science.