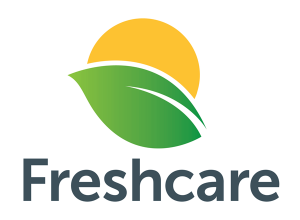 After someone from your business has completed Freshcare Training and the Freshcare system has been implemented in your business, you need to schedule a Freshcare audit with a Freshcare approved certification body like NASAA Certified Organic.
Once you have successfully completed your audit and resolved any corrective actions raised we can issue you with a Freshcare certificate.
For businesses with both Organic and Freshcare certifications, NCO can complete both audits in the one visit to reduce the cost to you.
Please call us on (08) 7231 7700 or email us to begin the Freshcare certification process.
NASAA Certified Organic offers certification for the following Freshcare programs to new and existing operators:
Accredited Standards In Accordance with AS/NZ ISO17065
Food Safety & Quality – On Farm (FSQ4.1 & FSQ4.2)
As an industry recognised Standard, the purpose and scope ensures good agricultural practices are verified on farm to provide assurance that fresh produce is safe to eat and has been prepared to meet customer requirements. Underpinned by a Hazard Analysis Critical Control Point (HACCP) system, the Food Safety and Quality Standard covers risk identification, prevention or minimisation of risks associated with food safety. Certification to this Standard is achieved through independent third party auditing by NCO Certified.
Food Safety & Quality – Supply Chain (SC1)
For businesses involved in fresh produce supply chain operations who enjoy keeping their food safe and of highest quality. This standard was created in response to industry and market requests to address the challenges of food safety and quality compliance throughout the packaging, handling, storage and transportation processes. This thorough Standard is comprised of prescriptive business specific criteria covering management as well as food safety and quality.
Unaccredited Standards & Environmental Code of Practice
Sustainability – Viticulture (AWISSP-VIT1) For Wine Grape Production Only
This Standard describes practices on farm to provide assurance that wine grapes have been produced with care for the environment and in a sustainable manner. The verification that industry practices are followed and sustainable outcomes are achieved is through independent third-party auditing provided by NCO Certified.
Sustainability – Winery (AWISSP-WIN1)
The recognised Standard for certified member participation in the Australian Wine Industry, it provides assurance that winery operations are also caring for the environment and operating sustainably. Certification to this Standard can be used to meet the requirements of Sustainable Winegrowing Australia, which is administered by the Australian Wine Research Institute (AWRI).
Code of Practice – Environmental (ENV3)
Describing the practices required on farm to provide assurance that produce has been grown and packed with care for the environment. Offering benefits to support both suppliers and customers, it verifies that an industry recognised environmental assurance program is followed and independently audited by NCO Certified. This Code of Practice requires adherence to two elements around management and environment, each of which describes the outcomes required and practices need to ensure compliance.
Please call us on (08) 7231 7700 or email us if you have any questions or require further information.