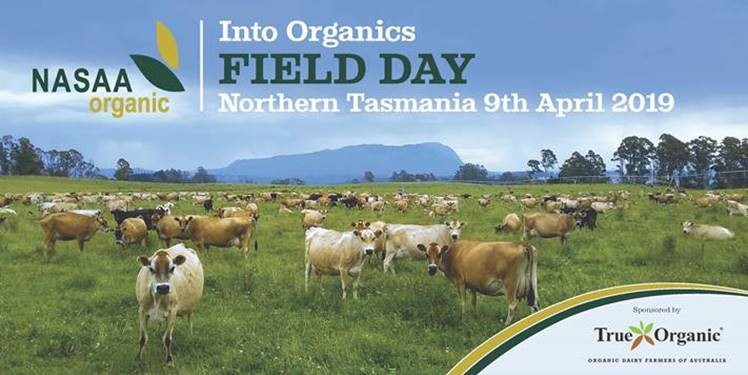 Tuesday 9 April 2019 from 8.30 am to 5 pm
A full day visiting three fabulous NASAA Certified Organic properties, all located in close proximity in the beautiful region of Northern Tasmania.
Participants had the opportunity to meet and develop relationships with fellow organically-minded peers, share knowledge, and network with other industry representatives.
These operators below have kindly welcomed our visit to showcase their properties and produce:
Yorktown Organics—Certified for: Apples; mixed herbs; vegetables; berries & flowers
Mersey Vale Dairies—supplying milk to Organic Dairy Farmers of Australia—Certified for: Cows; milk; mixed pasture
Forager Foods—Certified for:

Freeze dried seaweed; fruits & vegetables
Freeze dried vegetable powders
Frozen fruit & vegetable products
Dried sprouts; broccoli; wheat grass & barley grass
Juices
Download the itinerary
Please Note: Personal transport will be required to travel between sites.  Please feel free to bring either a picnic lunch or purchase in Railton at the Limestone Café Bakery (see itinerary for more information).
Tickets: $59.00 or $53 (NASAA members)