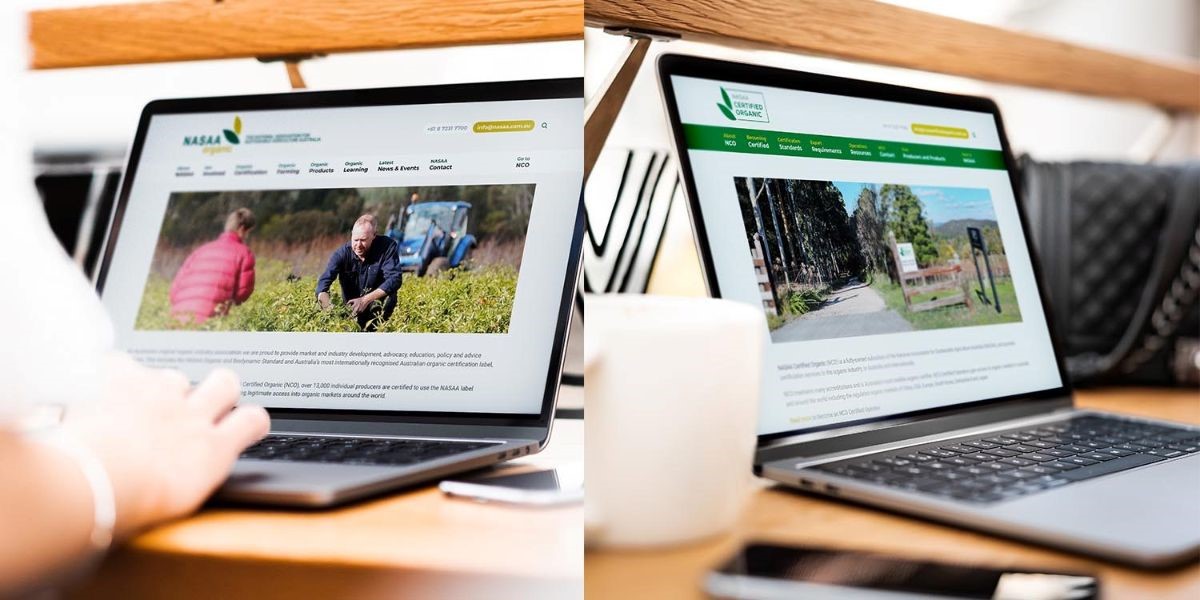 A Gateway to the Organic Industry – NASAA'S New Website
Access to the organic industry has just become a lot easier with the opening of our new website – a gateway into the world of organic food, fibre and cosmetic production – www.ncocertifiedorganic.com.au.
Glenn Schaube NASAA Chair said, 'The new online facility will serve as a knowledge source for organic information in promoting the benefits of organic food production, farming and sustainable agriculture.
Offering a user-friendly experience and intuitive navigation, www.ncocertifiedorganic.com.au provides a wealth of information for those already involved in organic production or interested to learn.
'Visitors will find information about buying organic, organic learning and how to get involved in the organic sector. It is a dedicated resource for organic shoppers, home growers, conventional producers interested in organics; and certified operators within Australia and overseas,' Glenn Schaube said.
About the new organic gateway
Included in the organic gateway are two well defined sections.
1. The NASAA Organic section outlines organic educational information and services to assist those interested in becoming involved with organic and sustainable foods, fibres and cosmetics production. This educational resource is for the whole organic community from producers to manufactures, students, consumers, home growers and traders.
2. The NCO section provides all the support material and advice needed to become a certified organic operator and for those already certified to the NASAA Organic Standard. This dedicated organic industry resource provides everything for all commodity producers to use the internationally sought after NASAA Organic 'spring leaf' Label, which enables access to organic markets in Australia and all regulated and unregulated organic export markets.
Resources for the Certified Organic industry
Access to NCO section of the site is via a 'Go to NCO' button in the main menu, and other links.
The NCO section includes many new facilities to help local operators, exporters and others with business interests in the organic industry to easily locate the resources they need. New features include:
About NASAA Organic
Formed in 1986, the National Association for Sustainable Agriculture, Australia (NASAA) supports the education of industry and consumers on organic, biodynamic and sustainable food, fibre, cosmetics production and practices. NASAA is committed to developing and maintaining organic industry and Standard; improving biodiversity and assisting people interested in becoming involved with the organic movement and industry.
About NASAA Certified Organic (NCO)
NCO is a fully-owned subsidiary of NASAA and provides certification services to thousands of individual operators within Australia and overseas. NCO is widely acknowledged as the industry leader, in organic certification and is focused on providing high quality, cost-effective organic certification services delivered by an expert team. NCO's expertise and support helps ensure that the organic integrity of all certified organic commodities and products are protected and recognised in domestic and export markets.
Contact
For questions or feedback regarding the new NASAA website, please contact NASAA Organic.
info@ncocertifiedorganic.com.au
+61 8 7231 7700
12 August 2019
NASAA Media Enquiries: Glenn Schaube NASAA Chair 08 7231 7700