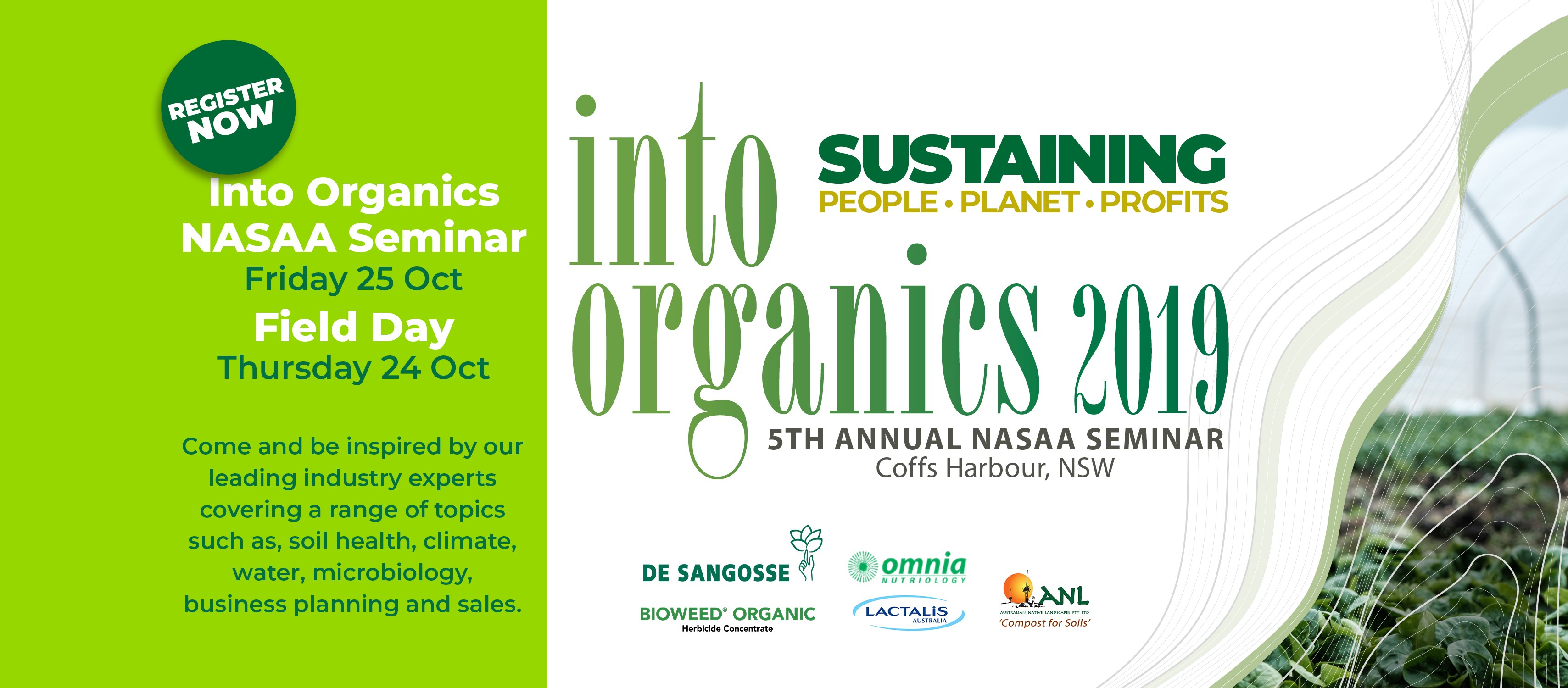 Come along, take part and get involved…
Our 5th Into Organics seminar, coinciding with our AGM is being held Friday 25th October in the scenic, coastal resort town of Coffs Harbour at the picturesque Pacific Bay Resort -tickets are AVAILABLE HERE NOW!!
Our conference facility, is a fabulous venue, providing accommodation and all provisions to boast a successful seminar and only 12 minutes from Coffs Harbour airport.
This is going to be a remarkable event, with our carefully selected, well-known speakers presenting on topics that we believe are very important and that you will definitely want to hear about!
In addition to the seminar, a buffet dinner has been arranged for 7pm at the pacific Bay Resort, Bayside Bar and Grill restaurant.  Refer below for details to make independent bookings.
To further compliment the seminar and to make things even more exciting, a field day has been arranged for Thursday 24th October to Biodynamic Agriculture Australia (BAA) and NCO certified biodynamic Kiwi Down Under Organic Farm.
To find out more details on the field day, who is presenting at the seminar, view the program HERE. To book your field day, seminar and dinner tickets Click Here
We are expecting record attendance, so to avoid disappointment….get in early!!
And it's not too late to support our events with sponsorship…if you would like to be more involved, I would love to hear from you!
And please feel free to share this event with your networks!
For more information please contact:
Lee Mastus on 61 8 7231 7703 or
email: Lee.mastus@ncocertifiedorganic.com.au
To book accommodation:
Please download the booking form here, complete it and email to:
salescoordinator@pacificbayresort.com.au
We're very excited about these events and we hope to see you there!!